I decided to try and be a little creative this year with some of the gifts. I was going through our storage unit getting the X-mas decorations out, and low and behold I found my daughter's old doll bed(she is now 14). A light bulb went off...I could use this as one of Sophie's Santa gifts. She had asked for a doll bed anyway. There were a couple of small things that needed to be fixed, but nothing big. This doll bed was much nicer than anything I could have bought at Target. It was solid wood, and I remember when I bought it I paid quite a bit. It had been in storage for at least five years. It was time for a makeover. I forgot to take a before picture, but it was a light colored wood and the bottom was missing. I lightly sanded it, and spray painted it white. I don't know about you guys, but spray paint has become my best friend!!! I love it. My hunky hubby made a new bottom, and it too got a coat of white spray paint.
Now, lets move on to the really fun part BEDDING. I am by NO means a seamstress. I own a sewing machine and can use it a little bit. Confession time...I can never figure out how to raise the bobbin, so thankfully I have a handy and hunky hubby, and he does it for me. I know, seriously, I got really lucky with him!!! Of course I made all the bedding on Christmas Eve. Nothing like waiting until the last minute. I am soooooooooooooo glad I did because when I went to JoAnne's they had just gotten in the MOST YUMMIEST brown and blue fabric ever. I can't even begin to tell you all how much I am in love with it. The most awesome part is it just so happens to match her new bedding, so instead of doing a blue and green bedroom...it's gonna be brown and blue baby! Can't wait. The room redo will come at some point, and of course I will blog about it. The ideas are spinning like crazy in my head. I kinda feel dizzy.
Ok, back to the bedding. I bought three coordinating fabrics 1.5yds of damask, 1.5 yds of stripe, and 1 yard of polka dot. I used coupons for the fabric and foam, so my total was $15.00. I covered the foam in muslim to keep the green foam color from showing through the super cute polka dot fabric. The foam was for the mattress. I had no pattern other then the foam, so I basically made a sleeve for the foam. I took the damask and the striped fabric and made the blanket. I just sewed the right sides of the fabric together and then reversed them and sewed the end, kinda like a pillow. I then made three different sized pillows in each of the fabrics. For a little more POP I tied brown and blue ribbon around the polka dot pillow. I thought it helped to add a little somethin' somethin'. The bedding looks adorable, and I love how it is custom! You wouldn't be able to find anything like this in the store.
Overall for having lousy sewing skills I think I did a pretty good job, and I didn't have a pattern either. Sophie loves her new doll bed and so do I. I spent way less than if I had gone out and bought her a brand new one. It just goes to show you how with a little imagination you can repurpose anything!!!
With my leftover fabric I'd like to make a bumper pad and bed skirt. I think I've figured out how to make the bumper pad, but I'm not sure about the bed skirt.
I'll be attempting to link up to the following: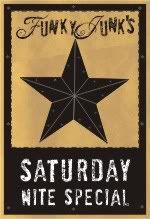 center>